Cooling and Glass Tempering Fan
High pressure fan for glass tempering and cooling.

V (m3/h) = 82.800/82.800
Pt (Kg/m2) = 1000/600

High pressure centrifugal fan, backward-curved blades impeller for high efficiency.
Coupling through elastic joint (arrangement 8).

The fan is made of carbon steel S235JR with appropriately reinforced casing, arrangement 8, with coupling through well-dimensioned elastic joint.
The supply includes reinforced inlet net, wear-resistant outlet vibration-proof joint and provision for vibration sensor.

Powered by DC motor, according to our customer requirements.

Heavy-duty high-pressure fan, to comply with the high performances required by the application.
The machine has been designed to ensure the aeraulic characteristics for the two operating points: one for glass tempering and the other for glass cooling.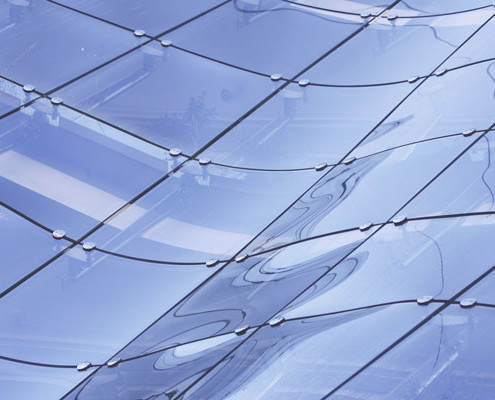 Glass production process, furnace air supply, mould cooling and tempering. Glass recovery.