Industrial Fan for Corrosive Fluids
Industrial axial fan used for the extraction of air containing corrosive substances.

V (m3/h) = 12.600
Pt (kg/m3) = 58

Impeller with 10 blades made of PAG, hub in epoxy painted aluminium and nuts and bolts in A4.

Drum made of micro-shot peened stainless steel AISI 304 L and stainless steel protection net on motor side.

Epoxy painted WEG Electric Motor 112M2, 4 kW, 2 poles, mounting B3, V 230/400/50.

The blades are made of PAG to resist acids and corrosive substances contained in the conveyed fluid. The drum underwent micro-shot peening in order to remove welding slags that could have caused oxidation.
Our technical department opted for this kind of treatment, instead of chemical pickling, to reduce the carbon footprint.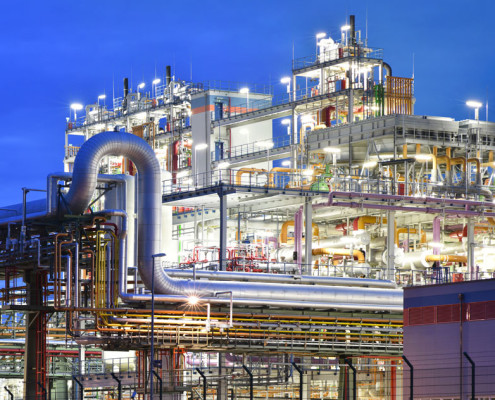 Manufacturing and treatment of chemicals, abatement. Galvanic and distillation Facilities