Fan for hot air circulation within an oven for thermal treatment.

V (m3/h) = 15.000
Pt (Kg/m2) = 150

Medium pressure centrifugal fan.
High efficiency backward-curved blades impeller, reinforced (class III), made of CORTEN steel.
Arrangement 4, direct drive.

The fan is made of thick carbon steel, in special arrangement without casing, with insulated panel, for an operating temperature of 200°C.
The CORTEN impeller, in class III, with double bracing ring, guarantees structural resistance and reliability of the rotating component.
The supply includes a fan unit as per the picture, including WEG electric motor, made of cast iron with standard bearings, which ensure long lifetime.

The peculiarity of this machine consists not only of its robust and compact structure, but also of an easy removal from the collocation in the oven, to enable cleaning operations of the impeller and the oven self.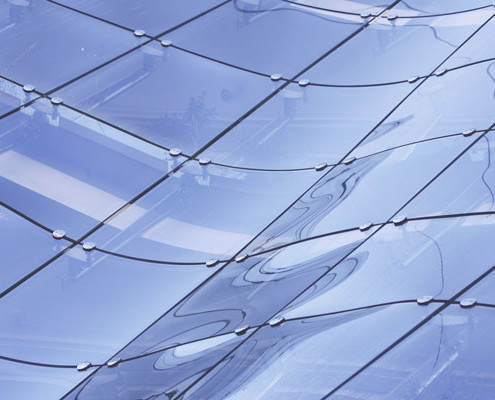 Glass production process, furnace air supply, mould cooling and tempering. Glass recovery.