Stainless Steel Centrifugal Fan
Centrifugal fan for chemical industry.

qV (m³/h) = 324÷1225
pFt (kg/m²) = 730÷765

Medium and high pressure centrifugal fan, low airflow volume.
Backward curved blades impeller.
Motor coupled through elastic joint (arrangement 8).

The fan is entirely made of stainless steel AISI 316L and underwent a surface finishing treatment (bead blasting).
Electric motor and fan are compliant with ATEX standards, considering the potentially explosive atmosphere.
The fan is equipped with a double-ring seal with grease chamber, to prevent leakage of the fluid.

Provided options:

Inspection door
Outlet vibration-proof joint
Drain cap

Electric motor 112M2 II 2G Ex d IIB T4 Gb, 4 kW 2 poles B3 V 230/400/50 cl. F IP56

The customer required a fan that could operate in severe operating conditions, with acids and at high temperature levels, around 180°C: to comply with the specifications, we manufactured a fan entirely made of stainless steel AISI 316L, according to ATEX Ex d II 2 Gc T4, with seal on center bore. The whole unit, both motor and fan, are ATEX certified to guarantee safety while working in potentially explosive atmospheres.
The motor is provided with EAC Certificate of Conformity for Russia.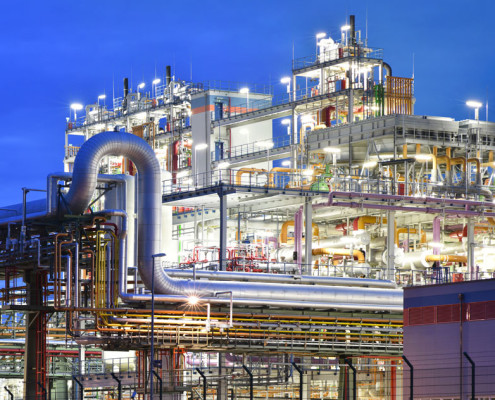 Manufacturing and treatment of chemicals, abatement. Galvanic and distillation Facilities