Double Stage Fan for Chemical Industry
Application in advanced chemical plant. Nitrogen treatment process.

V (m3/h) = 800
Pt (Kg/m2)= 6.500

Two-stage high pressure centrifugal fan.
High efficiency backward-curved blades impellers manufactured in AISI 316L.
Standard electric motor coupled through belt drive transmission.

This model of industrial fan is constructed with the parts in contact with the fluid in AISI 316L. Reinforced structures are provided to improve strengh. A Carbon steel bedplate supports the fan and the electric motor. "V belts" drive trasmission allows coupling between electric motor shaft and impeller. The very high rotation speed requires a particular cooling device provided by a hydraulic power unit included in the supply.

To allow forced oil circulation, due to high rotation speed on the support, a cooling device is applied. Its ducts are connected with a hydraulic power unit with heat exchangers.

Provided options

Hydraulic power unit for housing cooling system
Hydraulic joint for fan start system
Set of dampers
Sealed antivibrations couplings
Bedplate built in section bars

WEG W21 IE1 45 kW 2 poles B3 V 400/690 50 Hz IP55.

An Italian company leader in chemical industry had to realize a solution for the recovery of Nitrogen containing dust. Until then, they used positive displacement compressor not suitable for the application because dust stopped the process. To replace these high pressure compressors, a two-stage fan was needed. Only a high rotation speed (6.520 rpm) can allow the required pressure. Therefore, after a well studied design phase, we selected the right machine for this application. Strenght and reliability are crucial requirements for the fan because the process is critical.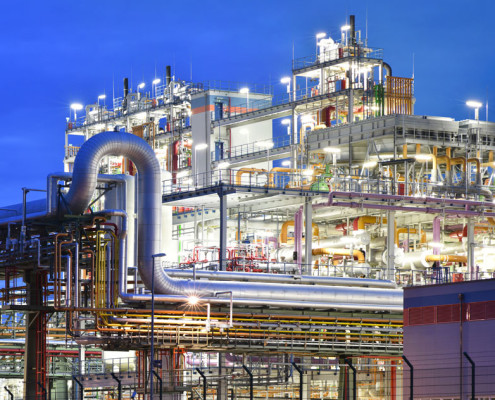 Manufacturing and treatment of chemicals, abatement. Galvanic and distillation Facilities