Bifurcated Case Axial Fan
Medium-pressure axial fan for fume extraction from galvanic baths (corrosive).

V (m3/h) = 93.000
Pt (Kg/m2) = 360

Medium-pressure axial fan.
Backward-curved blades impeller for high efficiency.
Arrangement 8, coupling through elastic joint.
Wetted parts made of stainless steel AISI 316L.
Splitted casing to facilitate the transport.

These fans are suitable for the extraction of fumes deriving from galvanic baths (corrosive).
All the wetted parts are made of stainless steel AISI 316L, since this material is highly corrosion-resistant.

The whole supply includes other three fans, two medium-pressure and one high-pressure, appropriately reinforced to withstand the high pressure of the fluid.
The wetted parts of the three fans are made of CORTEN and the fans are provisioned to withstand high temperatures (insulation thickness 60 mm).

Provided options:

Cooling fan
Inspection door
Drain cap
Packing seal with VITON ring
Shock absorbers kit
Reinforced casing (only for high pressure)

WEG W22 IE3 132 kW 4 poles B3 V 400/690 50 Hz IP55

To guarantee an appropriate service and duration in time within corrosive atmospheres, the machine has been manufactured with different special features, among which the construction material. It is also possible to study solutions for high temperature applications, such as cooling fan, VITON seal and insulation.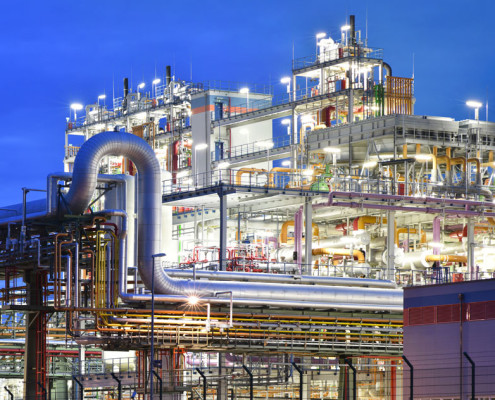 Manufacturing and treatment of chemicals, abatement. Galvanic and distillation Facilities