Industrial Fan for Chemical Industry
Centrifugal chemical fan for chemical industry. Fertilizers manufacturing process. Corrosive fluids handling.

V (m3/h) = 30.000
Pt (Kg/m2) = 200

Medium-pressure centrifugal fan.
Highly efficient ebonized impeller with backward curved blades, made of carbon steel.
Plastic casing and nozzle.

This kind of chemical fan is designed with plastic casing and nozzle (polypropylene), in order to be better resistant to corrosive fluids. The base is made of painted carbon steel, whereas the supports are made of cast iron. For the same reason, the carbon steel impeller has undergone an ebonizing process. Belt drive coupling with standard motor.

Provided Options

Automation system (inverter)
Vibration-proof joints

WEG W22 IE2 30 kW 2 poles  B3 V 400/690 50 Hz IP55

Following some unreliability problems with fans purchased from other competitors, the customer (fertilizers manufacturer) has turned to our company for a definitive solution.
Handling a fluid with a high percentage of sulfuric acid vapour, it requires an industrial fan whose design materials are as described above.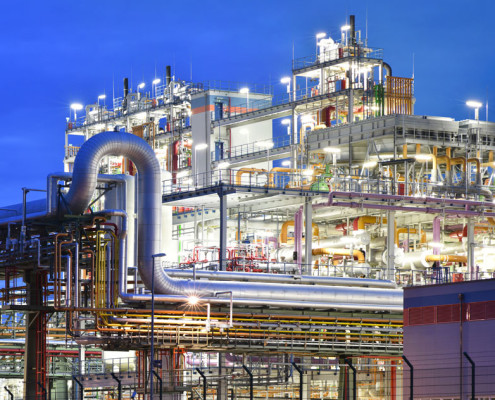 Manufacturing and treatment of chemicals, abatement. Galvanic and distillation Facilities