Centrifugal Fan for Plastic Transportation
Centrifugal fan for chemical industry. Plastic material Handling.
Suction and handling of plastic material waste.

V (m3/h) = 6000
Pt (Kg/m2)= 660

Medium pressure centrifugal fan in arrangement 9U with radial open blades impeller.

Centrifugal fan in special arrangement 9U (motor on the support) with open blades impeller, suitable for the handling of plastic, rubber and waste. Due to space requirements, the arrangement 9U is necessary to minimize the dimensions of the machine.
The electric motor is coupled to the industrial fan through belt drive.

Provided Options

Welded casing
Inspection door
Simple sealing on the center bore
Straight blades impeller

WEG W22 IE2 22 kW 2 poles B3 V 400/690 50 Hz IP55

The fan is realized in special arrangement, manufactured to comply with the standard dimensions required by the customer, because of limited space.
The fan derives from a paper shredder, whose inlet nozzle and impeller have been modified to adapt to the kind of conveyed material.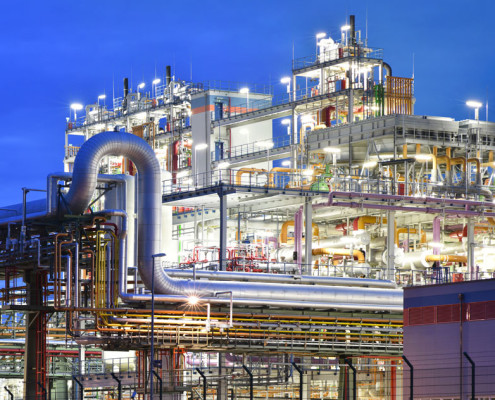 Manufacturing and treatment of chemicals, abatement. Galvanic and distillation Facilities