Tissue Industrial Treatment
Industrial fan used for chemical treatments on tissue with fluid containing Ammonia solution.

V (m3/h) = 650
Pt (Kg/m2)= 1.115

Two-stage high pressure centrifugal fan.
High efficiency backward-curved blades impellers manufactured in AISI 316L.
Standard electric motor coupled through belt drive transmission.

This model of industrial fan is manufactured with the wetted parts in AISI 316 L. The casing has a continuous welding construction. A carbon steel bedplate supports the fan and the electric motor.
The fan is manufactured in compliance with ATEX directive.

In the picture you can see the housing for the bearings and the two rings AISI 316 L seal. Nitrogen flow liability for excellent sealing.

Provided options

Fe Bedplate
Inspection door
Drain cap
Protection guard with brass details
Two rings AISI 316 L seal

Three-phase electric motor ATEX Exd IIC T4 7,5 kW  2 poles B3 V 400/690 50 Hz IP55.

Design solutions for this machine enable a top safety process. The customer had to receive the right solution to a challenging problem. The toxicity of Ammonia is well known and we had to make our best to keep the workplace safe, avoiding gas emissions.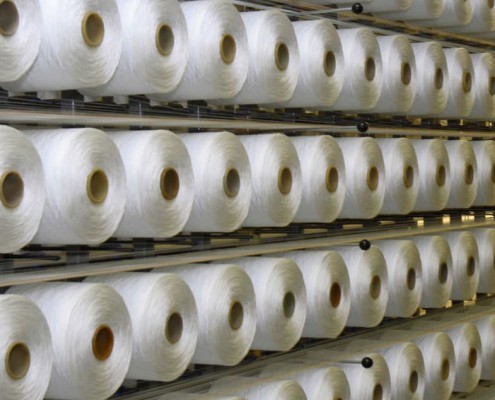 Machineries and plants for textile industry. Fabric manufacturing, finishing and treatments.